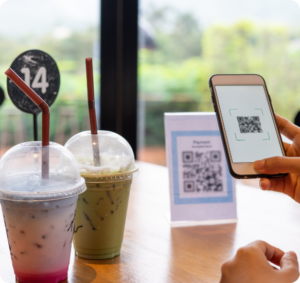 Pay touch-free with Vank QR code
Use your Vank QR code to pay touch-free at stores. No shared pens or keypads, no cash withdrawals, and no digging for your wallet.
Scan, pay, and go
Look for signage about paying touch-free with Vank in local stores. Then (1) scan the store's QR code, (2) confirm the total, and (3) go.